Questions

I am currently using LushLOD trees in a scene with roughly ~700 trees + bushes controlled by the LushLOD manager. The trees are Unity TreeCreator trees from the asset store that were successfully converted with your one scene.
Starting the scene takes quite a while to finally begin and profiling it reveals that there is a huge amount of GC and nearly 2 million calls to the Start() method as shown below: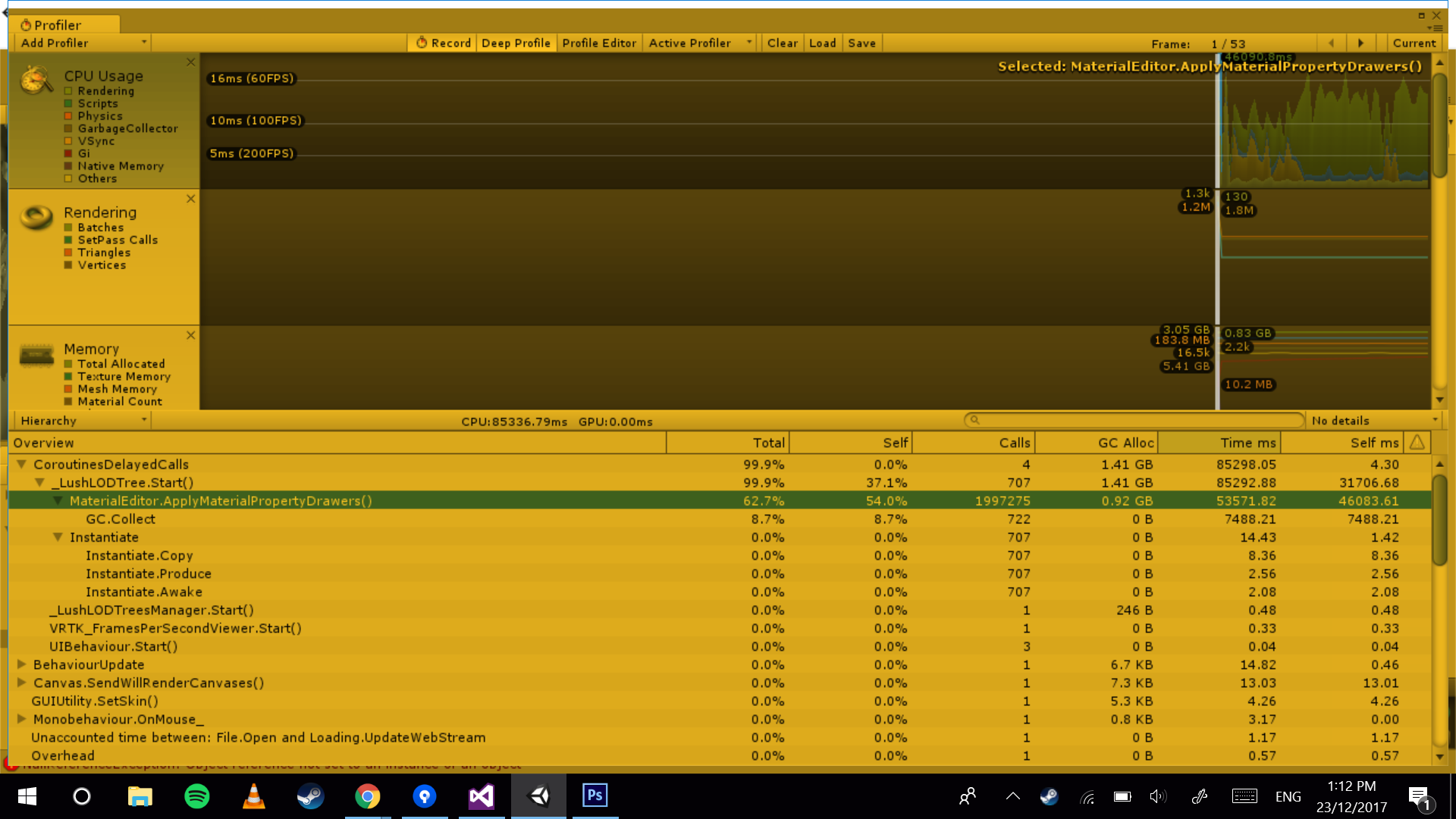 Out of curiosity, I did run the default GAIA scene bundled in your asset package and it doesn't hang nearly as bad even though it has more trees by the looks of its call count: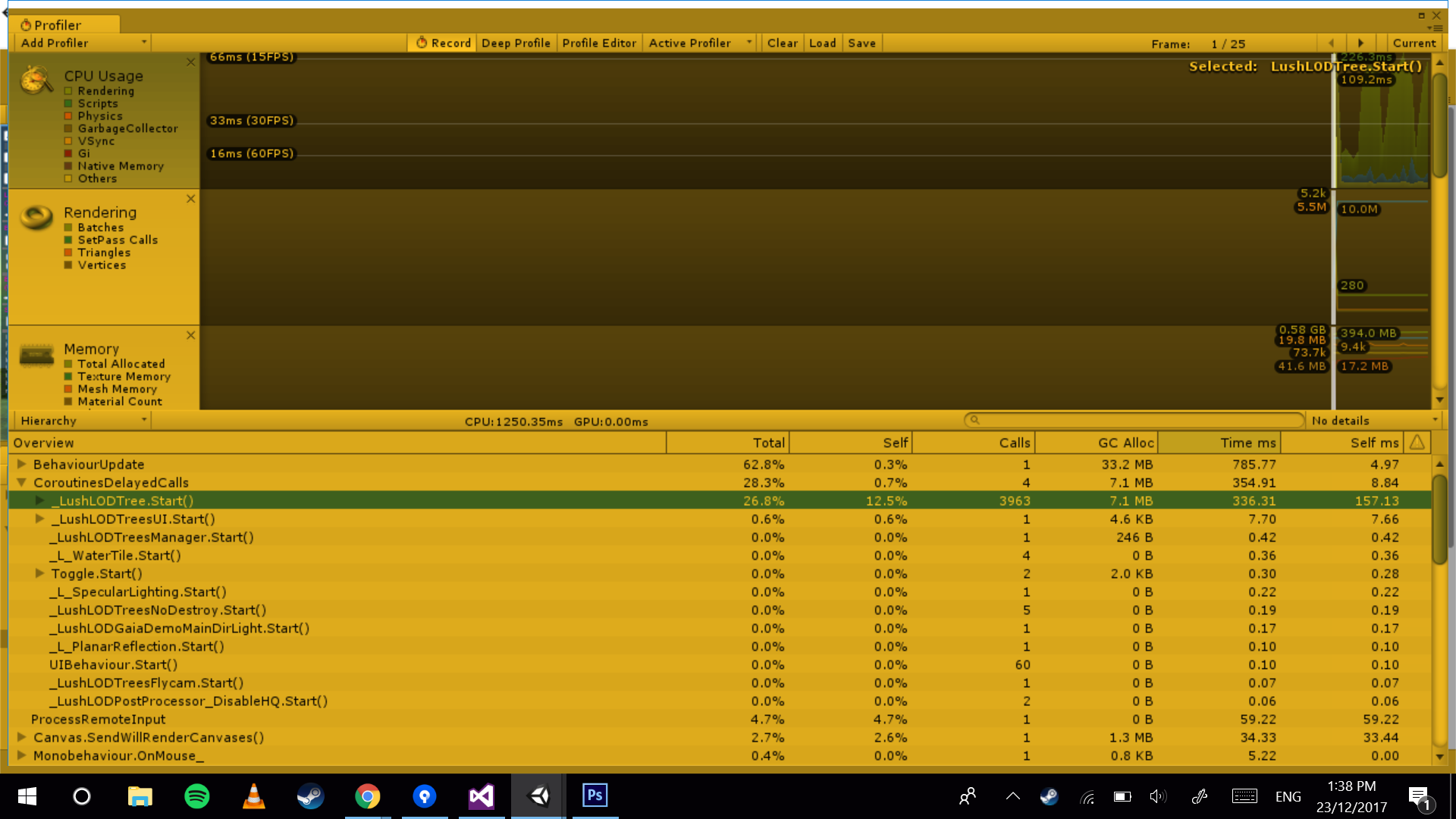 Is there something I may be doing wrong that is causing this? I will note that I have NOT done light map baking yet.